my little virtual DIVE COMPUTER MUSEUM;
2007 - 2010: Aladin TEC 2G, Galileo SOL
2007 to 2010
News from UWATEC / Scubapro
Here you see the:
UWATEC ALADIN TEC 2G
with 2 EANx gases up to 100%:
automatic IrDA interface for wireless datatransmission to the PC
as well with the ZH-L 8 ADT MB algorithm (adaptiv, micro bubbles)
and 5 free optional "level stops"
and here a screenshot of the PC software
Version 2.0301 from UWATEC:
---
here the UWATEC Flagship:
the Galileo SOL
Air, Nitrox from 21 - 100 %
up to 330 m depth and the algorithm
ZH-L8 ADT MB PMG
PMG = Predictive Multi Gas

with a chest-girdle for the heart rate measurement
sender for the tank pressure
with an integrated compass!
---
VR3 versus Cochran EMC-20 H (and TEC 2G):
update per 11 / 2008:
we have been carrying on the comparison now for 3 years and have been diving and comparing diligently!
have fun with it!
---
... and here you have the display of a VR3 that went nuts: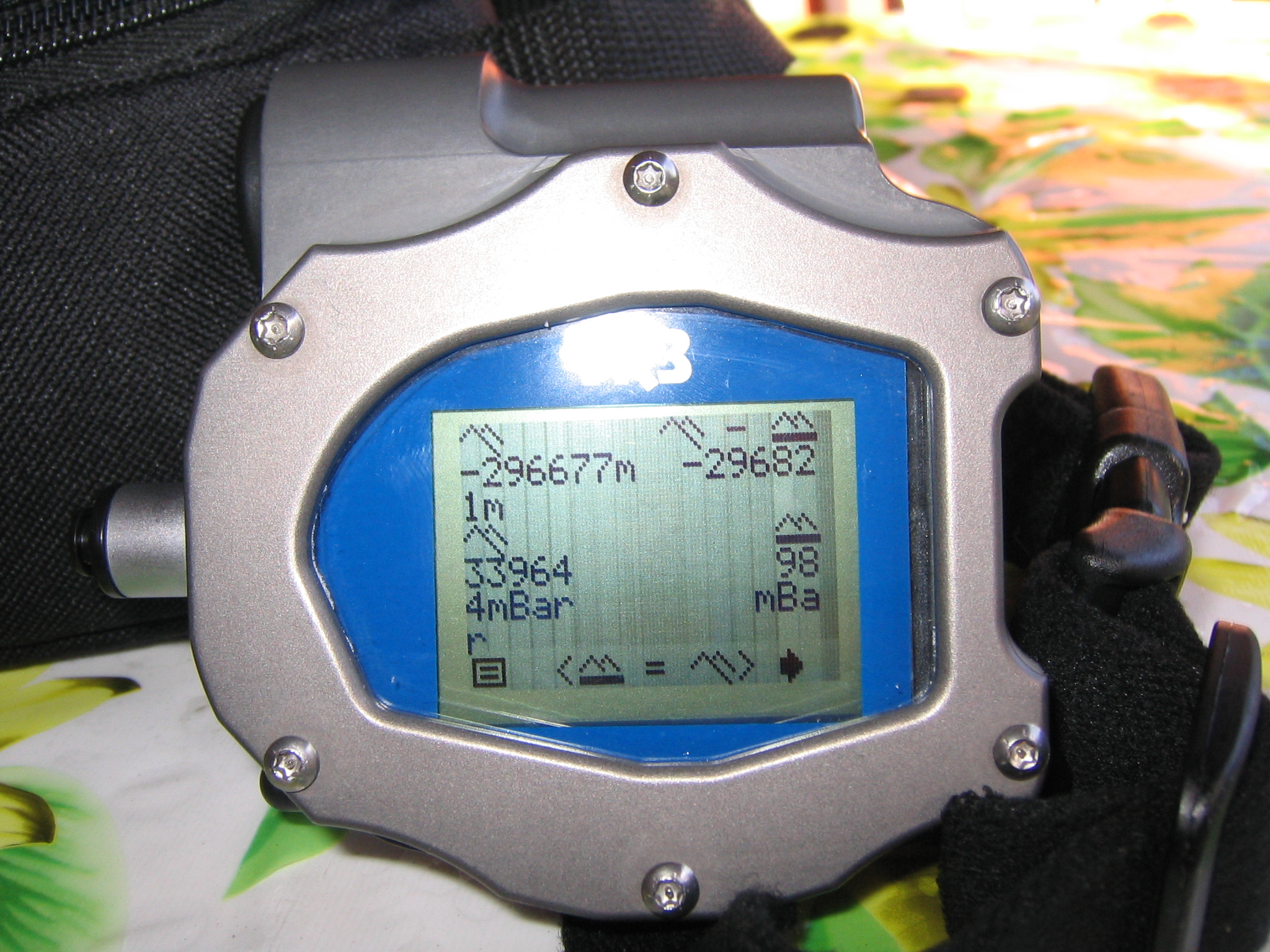 ---
UEMIS Zuerich